So guys! How's this spring-summer time treating you all? Are you pulling off your clothes well enough to pass on the season or the faux pas are just killing you! Not to worry if they actually are. I'm here to guide you with the best possible tips 2018 fashion to follow this season and you're smoothly out of the mess.
Fashion is vast you all know and that ends up many people in dilemma. The dilemma as to what trend to follow, how to carry the kind of stuff that's available in your favorite selected stores and making sure that it finally suit your personality. No wonder many stores are producing amazing stuff but not everyone can afford everything that's there hanging in their outlets. Even if you do, you can't look stylish just by putting them on straight except few of them. "Mixing and Matching" becomes a mandated task. And the majority ends up carrying the boring stuff the ordinary way.
Hence, I'm here with a list of trends that MUST be followed this year to stay ever stylish and up-to-date with fashion. These trends are not gonna disappoint you if you choose them wisely keeping your body structure in mind and team up with the most unimaginable stuff from your wardrobe.
Let's get started!
Top 10 2018 Fashion Trends that MUST be followed
1.

Bralettes
Oh my, my! Bralettes! Not everyone is aware of this cute and sexy way of styling yet but this is something that's rocketing up the current trends like anything. Actresses like Deepika Padukone and Priyanka Chopra already started to rock the trend. Bralettes or bralette tops, you can pick anything you like and decide what you can pair it with keeping your body structure and your comfort level in mind. If you're one of those shy girls, then try wearing it over a shirt or a top. That's where the twist lies and that's what the style is all about. Else, you can pair it up with coats, jackets or the mesh tops that can keep you sassy and elegant at the same time.
2.

Coats
Coats are not new in the market but the definition of it has definitely changed. Coats are no more a formal clothing but can be worn on casual days as well. And it has nothing to do with the season as well. When coats strike your mind, it makes you not think of summers. But, it's 2018 and you have a way out for almost everything. It's not the style that needs to be avoided but the fabric when you're switching on the seasons. Just like this coat that has come into play for quite some time now and it can be worn even in the summers. Opt for linen or cotton fabric and you're good to go with such a trend, you'd surely be amazed by the kind of look you'll end up with.
3.

Ruffles
When you contemplate on the word "Style", the visuals that your brain gives you is the ordinary stuff being carried in a way that it doesn't look ordinary at all. But, but, but, here we have something that's worn as it is and you come up all "different and stylish". Yes, the effortless "Ruffles". This has been my favorite lately and you'd know it if you go through my posts The Evergreen Ruffles and Otto Was Here Still Drinking His Beer. And many brands are offering the variety in the same. Go look for them, you'd find them a lot around and they are a MUST this year.
4.

Denim Jacket
Denim Jackets are like evergreen if you talk about the latest trends. Denims are awesome no matter how you wear them and denim jackets, something more than that. It's a twist to the typical story you create in your usual clothes. Wearing a kurta with a legging, palazzo or pants is usual but if you pair it up with a denim jacket, ta-da, you'be labeled as "stylish". You can also skip the lowers and pair up a kurta with just a denim jacket along with some accessories and boots. Skip the routine and tag a denim jacket with your usuals and you'd see what I'm talking here.
5.

Laces
Just like Ruffles, Lace also doesn't need much of your efforts. It's complete in itself. Yes, you can always team up something with it, but even if you don't, you're good to go. The graph of lace is just like a normal pulse rate but it never expires and right now, it's just booming in the fashion industry. You have to have them in your closet if you wanna stay up-to-date with the on-going trends. They are never gonna disappoint you and are the most elegant way to carry yourself. Pair it with as many pieces from your wardrobe as you want and it'll just act like a chameleon. See some of my own collection here and here.
6.

Kimono Jackets
I just looooooove them. It's not always that you've to minimize your clothes to look amazing but at times, you just have to cover them up! 😉 Kimono shrug jacket is one way you can do that. There's a variety out there and the different range that can suit all the pockets. Be it a designer store, a brand store or a street market like Sarojini and Janpath. You'd find them everywhere. I recently got one from Bali and looking forward to pairing it with something soon, just looking for the right time and the right combinations. Go get them as many as possible! I've already started to add them to my collection and not thinking to stop at all. Kimono Jackets are a thing that can make you look stylish in so many ways, so, try them out!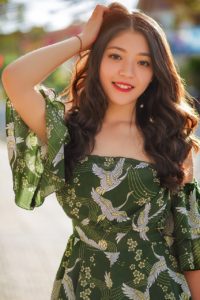 7.

Off Shoulder
Here comes the third effortless style that's trending in 2018. Wear an off-shoulder top or a dress or maybe a crop top, you'd end up falling for yourself. Off shoulder outfits give a very soothing look and are especially for those days when you're rushing to any outing. Put them on and rock your days with just no efforts. Just like I did so many times!
Otto Was Here Still Drinking His Beer
How to be fashionable on a low budget?
8.

Balloon & Puff Sleeves
I think brands are really going parallel with technology. The technology is reducing human efforts in all things possible and so the brands, that are using that technology, are producing the stuff that doesn't need much of the efforts. Hence, the Balloon and the Puff sleeves, which is another way to make you look gorgeous without you intervening much. It is a ready-made style that you just have to team up with the most appropriate stuff you have in your closet, be it a skirt, culottes, or the denims. Balloon sleeves are versatile and almost everything in your closet would be friendly enough to go with it.
9.

Plunging Neckline
Just like bralettes, plunging necklines also makes a bold statement and are fast trending in the fashion industry. 2018 is the year when you can experiment with your bold side. If you're not comfortable with such a deep neck in the front, you can try it on the back of the outfit (Just like I did) OR you can also "mesh" it up a little bit. 😉 But this trend is rising at a speed you can't imagine. They are very much in and gonna make you stand apart.
10.

Florals
Last, but obviously, not the least, the "Florals". They rocked 2017 amazingly well and have continued to be hanging as a MUST-HAVE in the closet in 2018. Florals are shooting up like anything. No one outlet you might find without them. You're definitely not in touch with fashion if you don't have even a single floral piece in your closet. Florals are evergreen and ever-friendly and one of the top 10 ongoing fashion trends of 2018. This one trend you must already be aware of and it can't be skipped in the list.